we appreciate watusee foods!
RFRK searched high and low for a nutritious (not-bread) crumb that we could work with to make the perfect chicken 'nugget' – we call them meteorites. WatUSee Foods' Organic Chickpea Crumb was a perfect match. You can find WatUSee products at grocery stores and independent retailers in the US as well as Amazon and on watuseefoods.com.
What did the team at WatUSee have to say about being an RFRK Champion?
"WatUSee Foods supports RFRK's mission to enable and inspire a lifetime of healthy eating for children and families. We have always focused WatUSee donations on local organizations that promote physical activities for kids, and that provide healthy food as fuel for those activities; so, naturally we love working with RFRK because of their dedication to leading future generations into healthier habits!
We're best known for our delicious and healthy alternatives to common foods and staples. Our products are all vegan, gluten-free, kosher, and Non-GMO Project verified, and include a variety of snacks and cooking items. Our chickpea breadcrumbs are our most unique and delicious item, which can turn ordinary meals made at home into protein-packed and awesomely crunchy dishes the whole family will love!"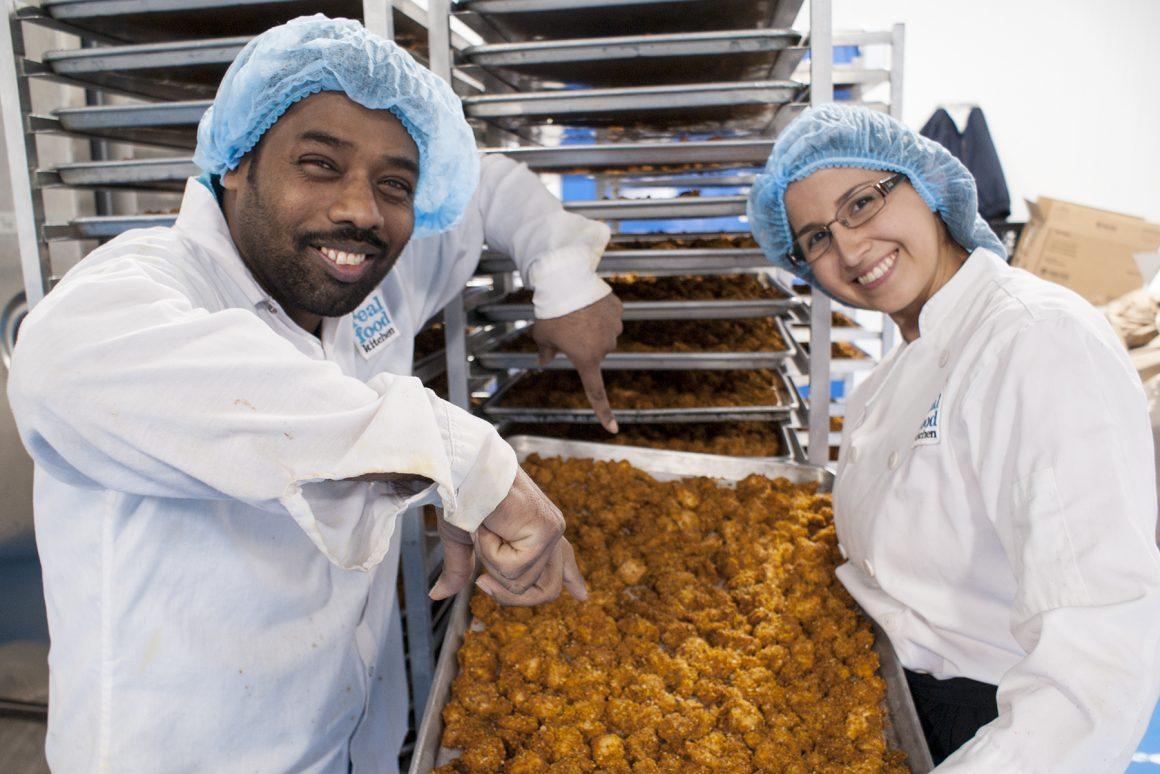 A Real Food meteorite is made with real pieces of chicken, coated in one of our two custom gluten-free spice and crumb mixtures and then baked. We serve them on our lunch menus once per month.