finding reliable, engaging information about healthy living can be tricky…but we've got you covered!
Whether you want to dig into food advocacy or find a fun book for kids learning to love their veggies, let RFRK point you in the right direction with our compilation of food-related reading material.
Mrs. Peanuckle's Vegetable Alphabet introduces babies and toddlers to a colourful variety of vegetables, from asparagus to zucchini. Perfect to read aloud, this vegetable buffet will delight children and parents alike with its yummy vegetable facts and vibrant illustrations. Learning the ABCs has never been so delicious!
---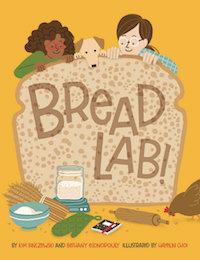 Bread Lab! is a mouth-watering story that captures the step-by-step process and delicious aromas, sensations, sights and sounds of bread-making.
Iris likes to call Aunt Mary "Plant Mary" because she is a plant scientist. On a sleepy Saturday morning, Aunt Mary wants to experiment with making whole wheat sourdough bread from scratch! As the family kitchen transforms into a bread lab, Iris is surprised that bread needs only four ingredients – flour, water, salt and starter. She also learns about the invisible microbes that make the dough rise, and how flour comes from wheat grown by farmers. It all seems magical, but it's really science.
Published in cooperation with The Bread Lab at Washington State University, Mount Vernon.
---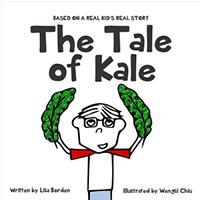 The Tale of Kale is a based on a real story and a real kid, but is meant to be a colourful and happy way to encourage good eating habits, and develop excitement for trying new things. This children's picture book is for every parent who wants to get their kids eating a bigger variety of ingredients and meals. Andy does not like kale. "No! I don't like that!" Andy will not eat kale salad, kale and apple juice, crispy kale, white bean and kale soup or kale pizza. But, one day, Andy's mom buys a bag of kale chips from their favourite farmers' market, and Andy, loving chips, asks to have some of them. Andy discovers how great they are, and from then on, opens his mind and mouth every time kale is served, in any way. Parents will identify with the challenge of feeding kids healthier choices, in varied forms. Educators will love the lesson of trying new things and having an open mind. Best of all, young readers will celebrate Andy's stubborn will, mischievous grin, and, maybe, his love of kale.
---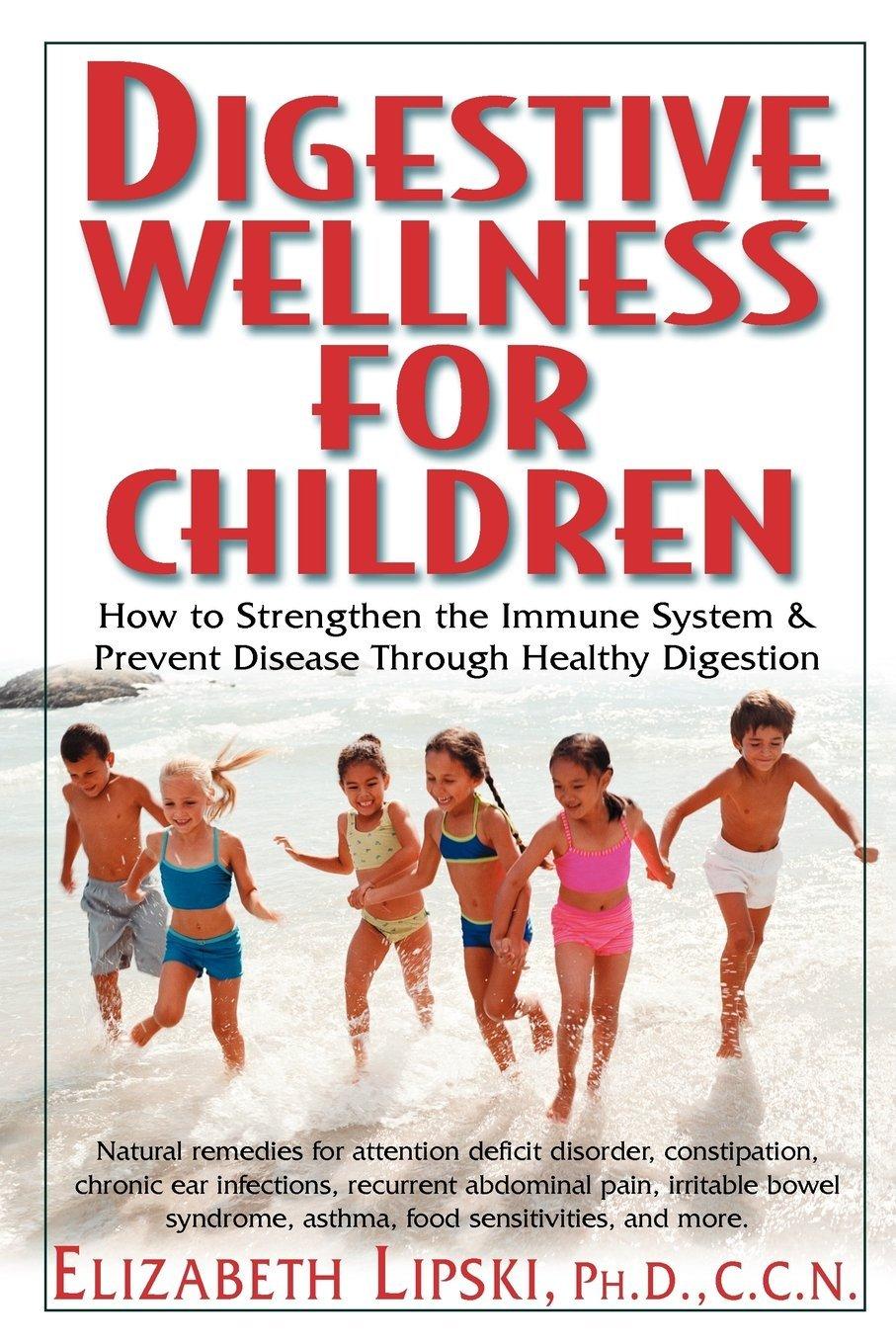 Digestive Wellness for Children: How to Stengthen the Immune System & Prevent Disease Through Healthy Digestion, is a perfect primer for all parents who are interested in learning about, and supporting, their children's digestive health.
By: Elizabeth Lipski
Published: 2006
---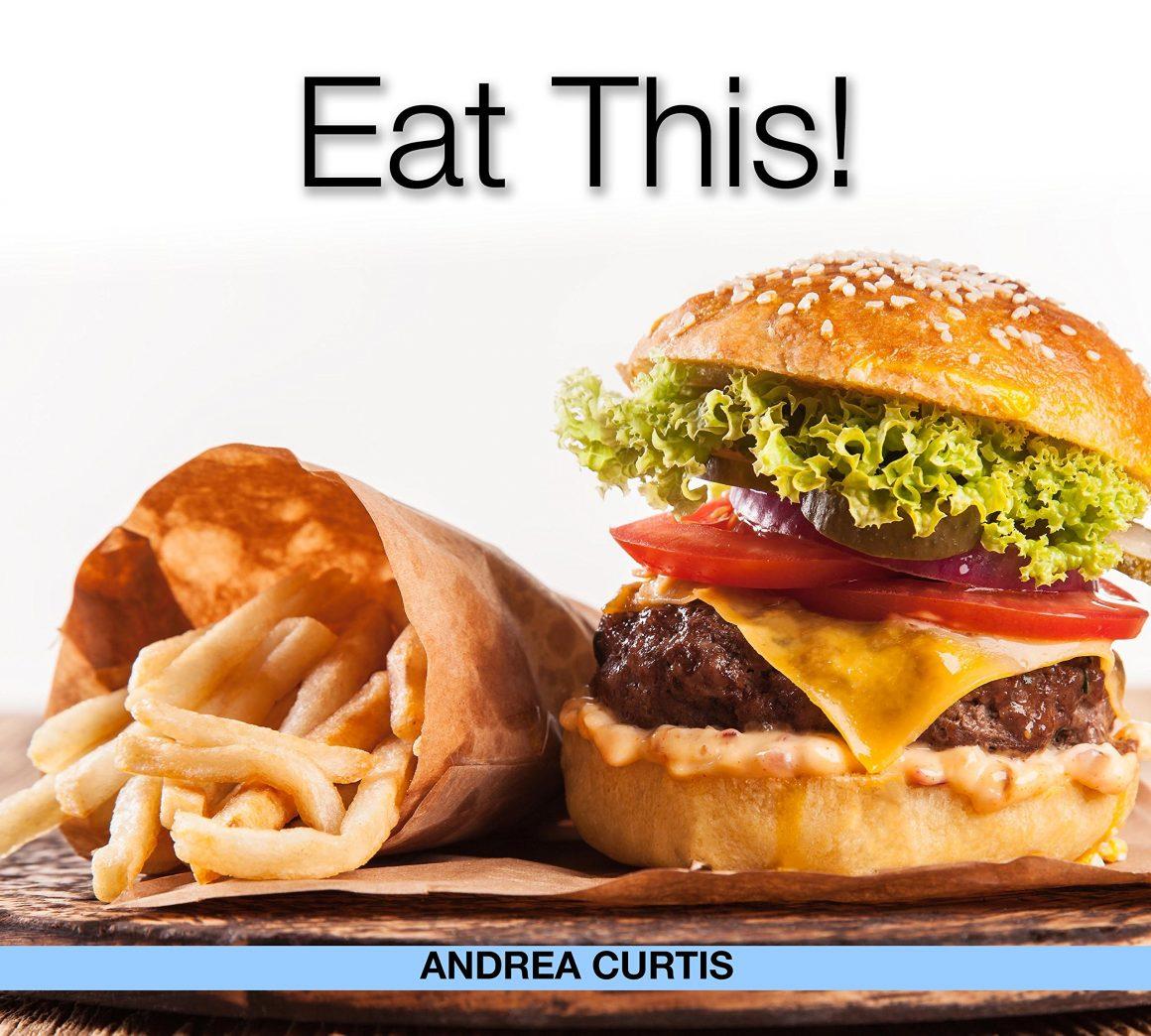 A provocative follow-up to the bestselling What's for Lunch?, Eat This! zooms in on fast food marketing to children — an immense industry worth billions of dollars. Andrea Curtis shows how fast food companies push their unhealthy food and beverages by embedding their sales pitches in everything from Snapchat filters to movies, from videogames to school curriculum. An exploration of media literacy and food literacy, Eat This! looks at what exactly marketing is and touches on the latest strategies aimed at kids, including product placement, advergames, cartoon and celebrity endorsements and school fundraising. On each page spread, Andrea Curtis provides research-based insights into all aspects of the fast food industry and, perhaps most importantly, offers kids examples and ideas about how they can push back—taking charge of their own health and well-being. By: Andrea Curtis, Published: 2017
---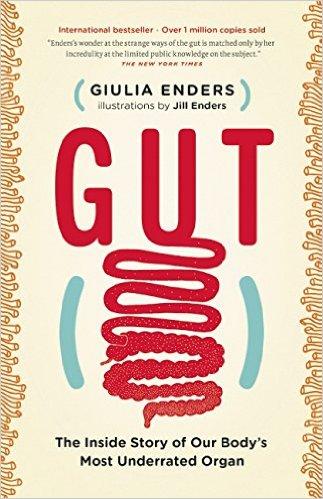 Our gut is almost as important to us as our brain and yet we know very little about how it works. Gut: The Inside Story is an entertaining, informative tour of the digestive system from the moment we raise a tasty morsel to our lips until the moment our body surrenders the remnants to the toilet bowl. No topic is too lowly for the author's wonder and admiration, from the careful choreography of breaking wind to the precise internal communication required for a cleansing vomit. Along the way, the author provides practical advice such as the best ways to sit on the toilet to have a comfortable bowel movement, how clean your kitchen should be for optimum gut health, and how different laxatives work.
By: Giulia Enders, Published: 2015
---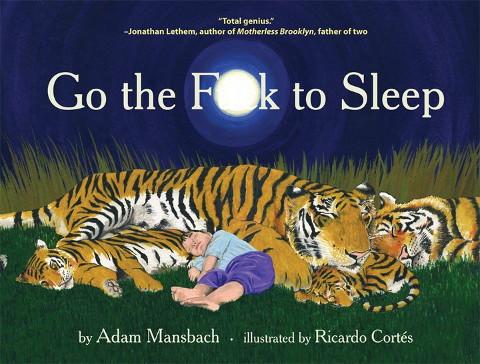 "Go the F*** to Sleep challenges stereotypes, opens up prototypes, and acknowledges that shared sense of failure that comes to all parents who weary of ever getting their darling(s) to sleep and briefly resuming the illusion of a life of their own."
– Midwest Book Review
Author: Adam Mansbach, Published: 2011
---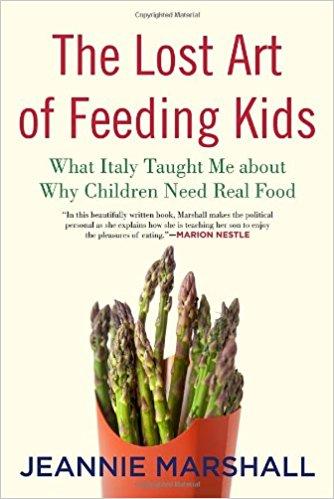 The Lost Art of Feeding Kids is a lively story of raising a child to enjoy real food in a processed food world, and the importance of maintaining healthy food cultures.
By: Jeannie Marshall
Published: 2014
---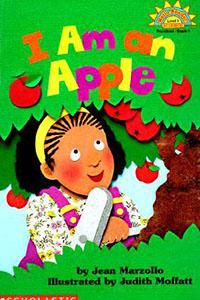 I Am an Apple depicts a bud on an apple tree as it grows into an apple, ripens, is harvested, and provides seeds as a promise for the future.
By: Jean Marzollo
Published: 1997
---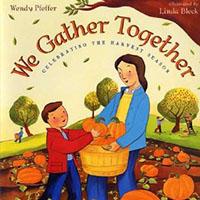 We Gather Together is a vibrant story of how people and animals prepare for the coming winter, plus the stories behind harvest-time celebrations throughout history and around the world.
By: Wendy Pfeffer
Published: 2014
---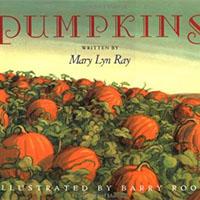 Pumpkins: A Story for a Field, is a story of a man who harvests and sells a bountiful crop of pumpkins to help save a beloved field from developers who want to take it over.
By: Mary Lyn Ray
Published: 1996
---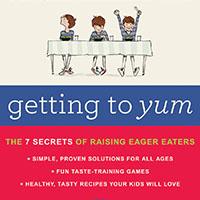 Getting To Yum is a practical and engaging guide for parents eager to get past their children's food resistance. Plus, this book includes fun taste-training games for your learning eaters at home!
By: Karen Le Billon
Published: 2014
---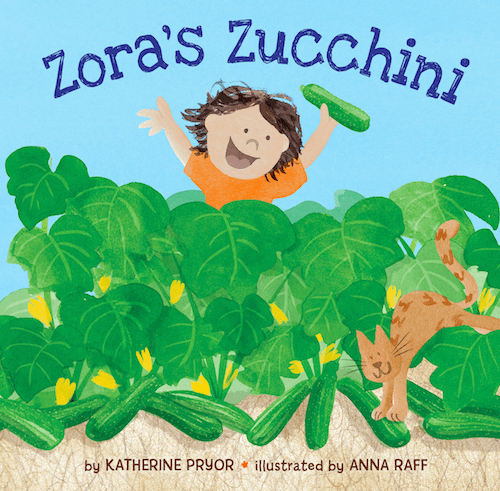 "The first zucchini of a summer garden is always exciting, but what happens when the plants just keep growing…and growing…and growing? Zora soon finds herself with more zucchini than her family can bake, sauté, or barbecue. Fortunately, the ever-resourceful girl comes up with the perfect plan—a garden swap!" Zora's Zucchini is a great story about a child's relationship with real food!
By: Katherine Pryor, Illustrated by: Anna Raff
Published: 2015
---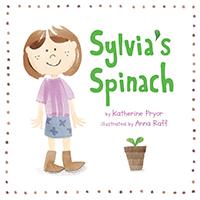 "Sylvia Spivens hates spinach. Bleh! But what will a picky eater do when her teacher hands her spinach seeds to plant in the school garden? Will it be joy—or agony? Join Sylvia as she discovers the magic of growing food from the ground up and what happens when you give something new a try." We love Sylvia's Spinach and we think your kids will too!
By: Katherine Pryor, Illustrated by: Anna Raff
Published: 2012
---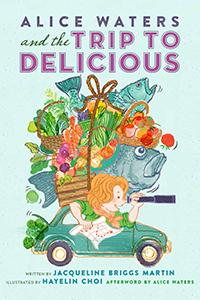 Alice Waters and the Trip to Delicious
By Jacqueline Briggs Martin, illustrated by Hayelin Choi.
"The search for good food led Alice Waters to France, and then back home to Berkeley, California, where she started Chez Panisse restaurant and the Edible Schoolyard. For Alice, a delicious meal does not start in the kitchen, but in the fields with good soil and caring farmers."
Published in 2014
---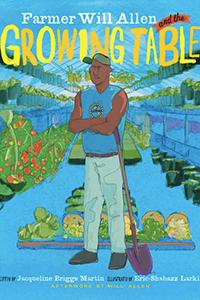 Farmer Will Allen and the Growing Table
By Jacqueline Briggs Martin, illustrated by Eric-Shabazz Larkin
"Will Allen is no ordinary farmer. A former basketball star, he's as tall as his truck, and he can hold a cabbage, or a basketball, in one hand. But what is most special about Farmer Will is that he can see what others can't see. When he looked at an abandoned city lot he saw a huge table, big enough to feed the whole world."
Published in 2013
---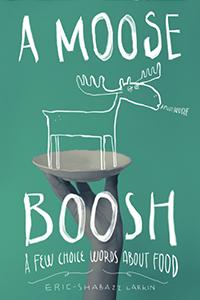 By Eric-Shabazz Larkin
"In more than 40 exuberant poems and "vandalized" photographs, you'll meet a city kid who fantasizes about farming on a stoop, a girl with crumpets and crêpes in her head, and a boy with a pet cabbage. "Doctor Food" prescribes good food as medicine and "Dancing Kitchen" will have you shimmying with your skillet."
Published in 2014
---