RFRK loves to promote the tasty and nutritious meal options available throughout a vegetarian diet. In fact, many of our staff practice meat-free, plant-based lifestyles (and all RFRKer's love to dig into our famous Chili Chili Bang Bang!)
If you're curious about cookin' up vegetarian or vegan dishes for your family, we've got a tasty tip for you: Join the Toronto Vegetarian Association at the 35th Annual Veg Food Fest!
North America's largest vegetarian food festival is taking over the Harbourfront Centre from September 6th – 8th. So why not walk, bike, or TTC with the family down to Queens Quay and discover the veg world of delectable dishes and gourmet goods, speakers, music, and cutting-edge cooking demos.
#1. the food
Celebrate the diversity of vegetarian cuisine with an array of delicious, multicultural plant-based food and drink options. There are so many to choose from with over 160 vendors of veggie food, drink and artisanal goods.
#2. the education
It's so much more than learning how to chop veggies! Let the cooking demos delight your senses and experience new colours, flavours and techniques for your next meal (even the omnivores will be drooling)!
Guess what? Real Food Kitchen has over 20 vegetarian / vegan meals in our repertoire!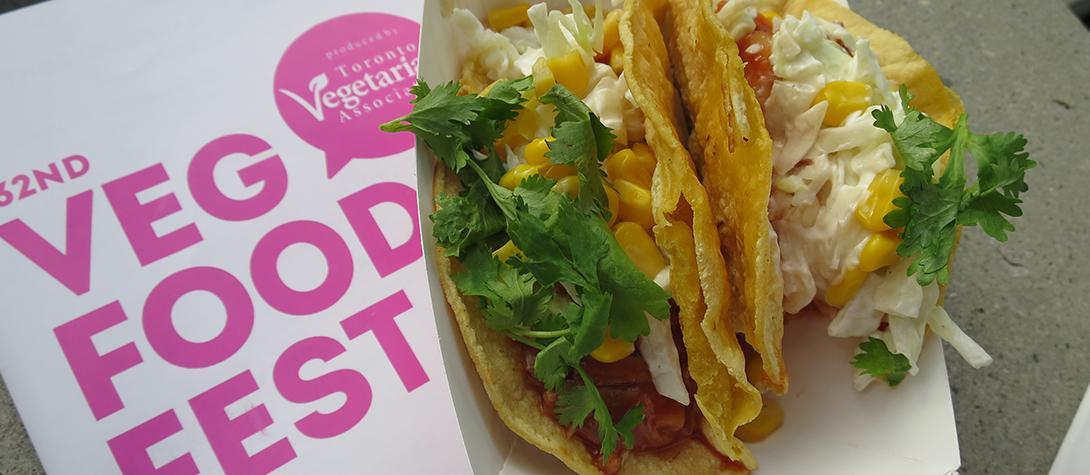 #3. the engagement
A packed programming schedule including talks on veg living, food policy, health and nutrition; cooking demos ranging from vegan comfort food and holistic recipes to cooking veg dishes with your family; musicians performing weekend-long; yoga classes, the list goes on!
Did you know… Our Development Chef has tweaked several of our nutritious vegetarian recipes to remove dairy products? That way, all children with dairy restrictions can enjoy our food!
#4. the great outdoors
The scenic Harbourfront Centre is the perfect outdoor venue during the late summer. Soak up the sun, grab a vegan cupcake or cob of freshly grilled corn and check out all the indoor and outdoor vendors. Don't worry if it rains, nothing will stop veg-heads from enjoying a delicious weekend!
#5. the fun
Swing by the Kid's Area set up on the East Side of the venue for colouring options, activities, vegan drinks. As an added bonus, the Veg Food Fest has arranged a team of volunteers to mind the little ones while parents attend seminars and cooking classes.
Dig into Real Food – We love veg dishes so much that our menu includes at least one vegetarian/vegan meal per week for all kiddos!